Ilminster -

Proud to

be a Fairtrade Town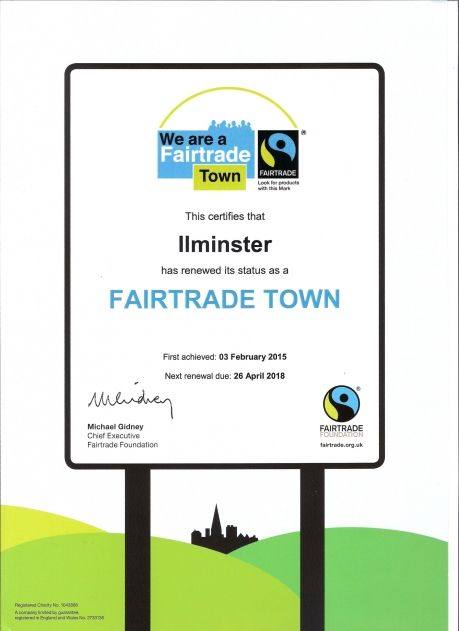 Ilminster to 'go-cocoa'
during Fairtrade Fortnight 2019
Fairtrade Fortnight 2019 will put a spotlight on cocoa. Many cocoa famers are underpaid and exploited, which means they cannot earn enough for the basics needed to live a dignified life, let alone afford some of the products of their hard labour: cocoa powder, cocoa butter AND chocolate.
From 25th February – 10th March, Ilminster Fairtrade will join other supporters across the country in celebrating Fairtrade Fortnight.

You can reserve your tickets for the Friday evening event via our Eventbrite link.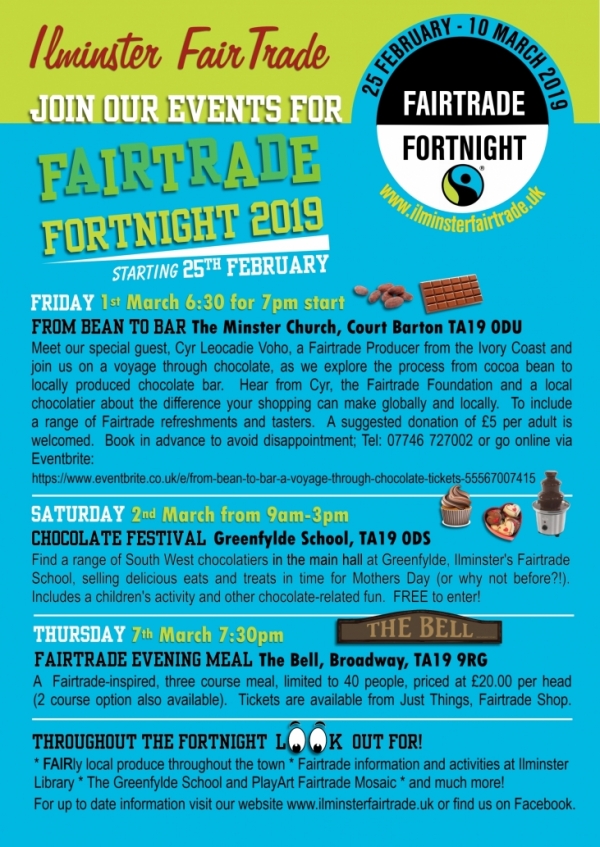 All of the new 'Fairtrade Town' road signs have now been installed! Thanks to our sponsors: Ilminster Town Council, Just Things and your individual contributions.