Ilminster -

Proud to

be a Fairtrade Town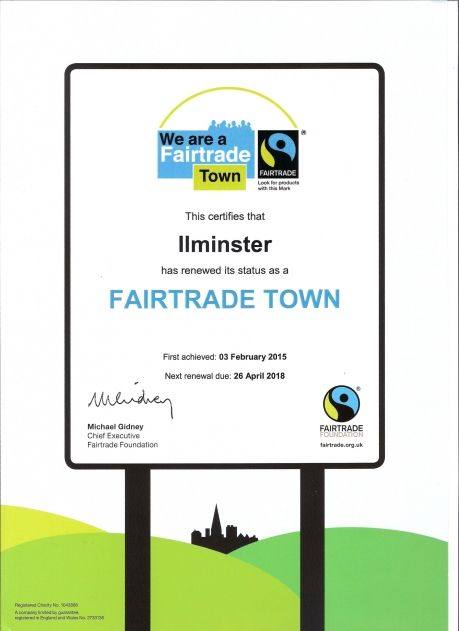 Look out for a copy of our newly updated Ilminster for Fairtrade Leaflet. Out now!
What a great Fairtrade Fortnight!
Thank you for joining us:

At the Market Square on Saturday 3rd and Saturday 10th March;

At Greenfylde School for the Young Voices public speaking competition, on the theme of Fairtrade, on 27th February and for a Fairtrade game with Year 3 & 4 pupils on Friday 9th March;

For a Fairtrade wine tasting at Ilminster Bookshop, all day on Saturday 10th March;

At the Minster, a Fairtrade Church;

In our local shops, cafes, restaurants, hairdressers AND, new for 2018, The Shrubbery Hotel!
Watch Ilminster's 'Come on in' video for Fairtrade Fortnight 2018, thanks to the staff and pupils at Greenfylde School and our fabulous local businesses.
Help to shape Ilminster's Fairtrade Future

Our Shopper Survey has now closed but results will be shared soon.
Thank you for taking part!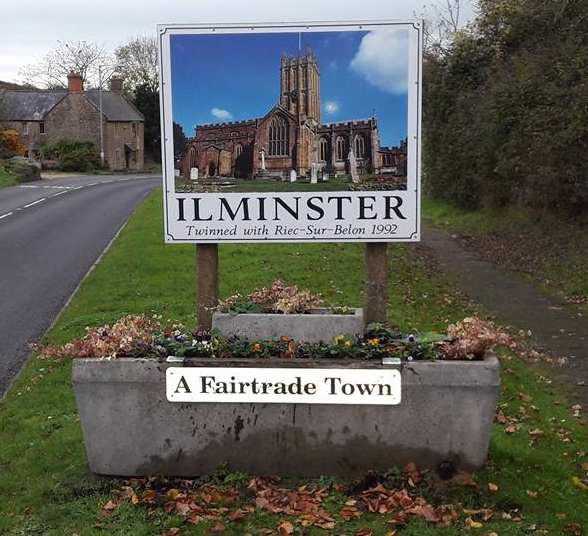 All of the new 'Fairtrade Town' road signs have now been installed! Thanks to our sponsors: Ilminster Town Council, Just Things and your individual contributions.